Day 2 :
Keynote Forum
University of Kuwait, Kuwait
Time : .

Biography:
A naturally occurring satellite RNA possessed by the CMV strain was first characterized and then used as a biological control agent to protect tomato plants against the disease induced by another severe strain. Viability and infectivity of the virus in extracted nucleic acid inoculums was further proved using mechanical transmission method. Tomato plants were pre inoculated or "vaccinated" with the strain containing viral satellite RNA, and then challenge inoculated with the severe strain at different time intervals. All plants challenged three weeks after vaccination showed nearly complete protection from subsequent infection by the severe strain. This biological control technology of plant viruses was effective and could be successfully used as biological control agent at the molecular level.
Abstract:
Magdy Montasser has his expertise in Molecular Virology and Plant Pathology over the last 30 years of experience in research, evaluation, teaching and supervising graduate students towards M.Sc. He optained his Ph.D. degree from Rutgers University, New Jersey, USA in 1988, and Post Doctor at the University of Maryland. Currently working as an Associate Professor at the University of Kuwait
Plant Pathology and Plant Microbiology|Plant Breeding and Molecular Breeding|Ecophysiology and Sustainability|Cell Biology|Systems and Synthetic Biology|
Location: 1
Session Introduction
HSTU, Bangladesh

Biography:
Rahman Shah Moinur has his expertise in nutrient dynamics (especially nitrogen dynamics) in soil for improving nitrogen use. His research evaluation based on improving nitrogen use efficiency in paddy field and reduced nitrogen application rate. This research is responsive to all kinds of submerged paddy field as well as different crop seasons. He is also experienced about the extra ordinary activities such as administrative works in his institution.
Abstract:
An experiment was conducted at Hajee Mohammad Danesh Science and Technology University, Dinajpur, Bangladesh to investigate the "Effects of N, P, K and S by using biochar for the growth and yield of rice (BRRIdhan 29)". The experiment was consisted with five treatments i.e., T1 (Control) Full dosses of N, P, K and S, T2 (Biochar 10 t ha-1), T3 (Biochar 10 t ha-1+ ½ N, P, K and S), T4 (Biochar 7.5 t ha-1+ ½ N, P, K and S) and T5 (Biochar 5 t ha-1+ ½ N, P, K and S) with three replications. The highest plant height was observed in T1 control treatment (103.0cm) which was statistically similar to the treatment T3 (99.93cm). The highest Number of tillers hill-1was observed in T1 control treatment (26.10) which was statistically similar to the treatment T3 (25.17). The highest panicle length (24.89cm) was found in the treatment T3 which was statistically similar to the treatment T1 (24.75cm). The highest Number of Spikelet hill-1(14.30) was found in the treatment T3 which was statistically similar to the treatment T1 (13.87). The highest number of grains panicle-1 (195.4) was found in the treatment T3 which was statistically similar to the treatment T1 (192.5). The highest number of filled grains panicle-1 (191.1) was found in the treatment T3 which was statistically similar to the treatment T1 (183.3). The highest 1000-grain weight (25.53g) was found in the treatment T3 which was statistically similar to the treatment T1 (24.17g).The treatment T1 recorded the highest grain yield (7.463 t ha-1) which was statistically similar to the treatments T3 (7.420 t ha-1).The treatment T1 recorded the highest straw yield (9.923 t ha-1) which was statistically similar to the treatments T3 (9.867 t ha-1). The highest biological yield (12.87 t ha-1) was measured in the treatment T3 which was similar to the treatment T1 (Control).
Banaras Hindu University, India

Biography:
A Hemantaranjan, Professor, has his expertise in physiology of abiotic stresses and micronutrients. His significantly established doses of salicylic acid, zinc, brassinolide and paclobutrazol in stress mitigation are commendable. He elucidated several facts of underlying mechanisms for stress tolerance in crops after 39 years of research experience; Guiding 13 Ph.D.; has 30 years of post-graduate teaching experience; several years of administrative experience in elite Central University. Published over 135 of his research papers and review articles in journals of international repute including proceedings of international/national symposia, recurrently cited world over especially in international journals, biological reviews including Annual Review of Plant Physiology and Books. Editor in Chief of the UGC Approved International Treatise Series on Advances in Plant Physiology to publish 17 volumes till date. Honoured with Agricultural Excellence Award, 2013 and Life Time Achievement Award, 2014; Member, Editorial Boards and reviewer of 16 international journals; delivering Guest Lectures/Keynote Address
Abstract:
Sustained self-sufficiency and March towards food and nutritional security depend on crop improvement in rapidly limiting natural resources. Besides cereals, pulse production now needs understanding of intricate physiology by utilizing judiciously devised cutting edge technologies and consequently to develop climate resilient desirable genotypes with breeders and biotechnologists for relentlessly enhanced productivity. Abiotic stresses: drought, salinity, heat and flooding affect photosynthesis, nitrogen assimilation, protein synthesis, pollination and fertilization. In our experiments, seed hardened and foliage applied salicylic acid (SA) significantly alleviated salinity and drought in pea and chickpea respectively; brassinolide and micronutrient zinc individually mitigated salinity, whereas paclobutrazol alleviated harmful effects of flash flooding in mungbean by producing aerial roots with initiating arenchymatous tissue in roots. SA @ 1.0 to 1.5 mM; brassinolide @ 0.05mM and paclobutrazol @ 10 ppm provided protection against stresses (drought, salinity, heat and flash flooding) at critical developmental stages of seedling growth, reproduction (pollen formation, pollen, germination, fertilization) and seed development. Encouraging findings regarding SA induced micronutrients uptake with improved cellular metabolism through improved water use efficiency, enhanced antioxidative ezymes activity and synthesis of antioxidants of compatible nature under abiotic stresses were recorded, which helped in elucidating the underlying mechanisms for tolerance in crop plants. Conclusion and Significance: Stress tolerance may be achieved by the maintenance, activation, and enhanced function of physiological systems that are especially sensitive to disruption by increased levels of stress. Information on stress-inducible genes, genetic control of stress responses and signaling pathways offer a chance for creating a clearer picture of plant responses and adaptations to different stresses.
Soil and Water Testing Laboratory, Government of Punjab-Pakistan.

Biography:
Dr. Muhammad Mazhar Iqbal is working as District Head/Assistant Agricultural Chemist (Soil Fertility), Chiniot, Pakistan. He is a young dynamic team leader and performing all the key administrative management related to his office. His research, development and farmers friendly extension activities to-date have worth for local, national and international interests. He has won the HEC-Pakistan Indigenous Scholarship and foreign 6 months IRSIP at Ghent University Belgium during his PhD degree. He has enormous publications in journals of National and International repute. He is an active scout and regular member of Soil Science Society of Pakistan. He has also served the Department of Soil & Environmental Sciences, University of Sargodha as Assistant Professor. Due to his additional good work-done beyond the normal office working hours and even on holidays; he has been granted with special reward/honourarium by the Director General Agriculture (Research), Ayub Agricultural Research Institute, Agriculture Department, Government of Punjab-Pakistan.
Abstract:
Statement of the Problem: The plants can absorb Pb from leaf depositions that lead to elevated Pb concentration in plants even when there is a low level of Pb in soils and/or irrigation water. In urban and peri-urban agricultural areas, the valid assessment of low Pb accumulation by plant species/genotypes is necessary for the successful production of Pb safe food crops.
Methodology & Theoretical Orientation: A pot study was conducted to evaluate the effect of foliar application of Pb salts on growth, physiological processes and tissue concentration of Pb in rice. The present study was comprised of two factors: a) foliar application of Pb at 25 mg L-1 as lead chloride (PbCl2) and lead nitrate i.e., Pb(NO3)2, along with an uncontaminated control and b) fourteen rice genotypes, arranged in completely randomized block design each with three replications.
Findings: The results showed a devastating nature of Pb(NO3)2 treatment than PbCl2 on growth such as plant height, straw dry matter and yield, and physiological attributes like photosynthetic rate, transpiration rate, stomatal conductance of rice genotypes. Among rice genotypes, with foliar Pb application, Shaheen Basmati and KS-282 showed better growth, yield and physiological attributes, low Pb concentration in rice straw and paddy.
Conclusion & Significance: These both rice genotypes were identified as a valuable resource that can be used by farmers or in advance rice breeding programs targeted to increased Pb tolerance. Regarding the additional practical significance, the present study was under taken to capitalize the differences in toxicities of foliar applied Pb salts on rice genotypes, considering various anthropogenic sources of Pb pollution with associated risks of accompanying anions like Cl- and NO3- in the environment.

Biography:
Fatereh Aliakbarpour, he is phd student in plant biology, Payame Noor University (PNU) , Iran. his research work on Analyzing the effects of Au/Ag alloy Nanoparticles which were synthesized by green chemistry method, on physiological factors of Mentha piperita under salinity stress conditions.
Abstract:
Salinity stress caused decreases in plant metabolic activity specially photosynthesis and reduces plant growth in passionate environment. In this study, effect of this stress analyzed in growth and physiological factors of Mentha piperita. Results show that salinity stress causes decreases in length of root and shoot, fresh and dry weight of leave and root, number of area of leaf, content of chlorophyll a and b, carotenoids, anthocyanin and nitrate and potassium's ions. Results also show that it causes increase in activity of Catalase and Guaiacol peroxidase enzymes, amount of soluble sugars and Na and Cl ions in leaf and roots. In the following, effects of nanoparticles as a factor which improves plant resistance in salinity stress, was studied. The high amount of antioxidant compounds in mentha's extract provides possibility of nanoparticle synthesis by mentha extract. Au-Ag alloy Nanoparticles which has consolidated properties of Nanoparticle of Au and Ag synthesized by mentha extracts (green chemistry method) . Parameters affecting the synthesis of plant extracts were improved such as temperature, time and amount of extract. For this aim, Mentha piperita was under salt stress condition with the treatment of Au-Ag alloy NPs synthesized by plant extract. Treatment with Nano particles improved many growth parameters of the plant organs such as antioxidants enzymes activities, amount of mineral ions , fresh and dry weights of the plant, area and number of leaf and amount of proline , Although it doesn't significantly effect on amount of anthocyanin , carotenoid and some of mineral ions like Cl and nitrate.
Plant Morphology and Plant Metabolism|Plant Physiology and Biochemistry|Plant Nutrition and Soil Sciences|Crop & Pasture Science|Plant Science and Agricultural Food Sciences|Postharvest Technology|
Location: 2
Session Introduction
Krishi Vigyan Kendra, India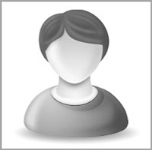 Biography:
Srikrushna Behera, he is working at Krishi Vigyan Kendra, Bhawnipatna,(OUAT), Odisha, India. His research is on "Effect of Plant Growth Regulators on Morpho-Physiological And Yield Parameters Of Some Sesame (Sesamum Indicum L.) Cultivars".
Abstract:
The present experiment was conducted in the Central farm, OUAT during Rabi season 2014-15 with five sesame varieties viz. Uma, Amrit, Smarak, Prachi and Nirmala to find the efficiency of growth regulators such as NAA, GA3 and IAA in two Conc. (10 ppm and 20 ppm ) sprayed at 30 and 45 DAS. The experiment was laid out in split-plot design with three replications. The Morpho-physiological observations were recorded at different stages of growth of all the varieties due to effect of growth regulators. Significant increase was observed in response to growth regulator on germination of seeds. The highest percentage of seed germination was recorded in GA3 20 ppm (98.51%). Due to spraying of growth regulators there was increase of plant height, number of branches and leaf area per plant in all the treatments irrespective of varieties and the highest value was exhibited by Nirmala as regards to above characters. The LAI, RGR, NAR, CGR & LAD were found to be increased in PGRs treatments over the control. Among the varieties Nirmala exhibited highest value followed by Amrit. The yield attributing characters such as total dry matter, number of capsules/ plant, number of seeds per capsules and 1000 seed weight were significantly increased among the treatments as well as varieties. Due to the spraying of plant growth regulators the percentage of increase in yield ranged from to a tune of 0.5 % in GA3 10 ppm conc. to 24 % in GA3 20 ppm conc. over the control. Among the varieties highest yield was noted in Nirmala (5.60 q/ha) followed by Amrit (5.08 q/ha). In view of the present findings Nirmala was found to be the highest yielder and higher concentrations of plant growth regulators were found to be more significant over the control.